Active Books

To help a little bit in finding the needle with a point on it for you in all that hay out there, I make an ongoing project of compiling book and website reviews. If you have a review, or a something you think we ought to review, let me know.



This site is an Amazon.com Associate. A percentage of whatever you buy at Amazon.com following a link from this page goes to the Real Change Homeless Empowerment Project.



You are visitor

since November 12, 1997.

We support the

Q Campaign:
Check it out before you spread it around.
Book Reviews by Anitra Freeman
Grand Central Winter by Lee Stringer

12 years of life under Grand Central Station.

A history of the ILWU - the International Longshoremen's & Warehousemen's Union.


IN THE NAME OF HELP,
a novel exposing psychiatric crimes
Diane Klein, Author
You can purchase this book at Amazon.com
| | |
| --- | --- |
| Who is really soaking the taxpayer? | Profiteering off the poor. |
Homeless children and families in rural America.
The first Homeless Women's Forum poetry chapbook
You can purchase this book directly from WHEEL
Space Merchants Classic science-fiction satire
((FREQUENCIES)) by Joshua Ortega
Alien Child by Mona Lee
Homeless Mysteries - homeless characters in mystery novels, and an interview with G.M. Ford
Homeless Fantasies - homeless people in fantasy and science fiction
Other Real Change Book Reviews

Interview with Seattle writer and lecturer Paul Loeb
Movie Reviews: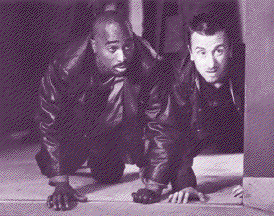 Activist Book and Movie Reviews by Friends and Associates